Soccer player shoots and kills referee after receiving a red card during match
What is the worst that can happen when a player is shown a red card? For a professional football game, a three-game ban [plus additional games upon a review of the incident by the FA] and probably a fine at club level for the player.
Player shoots referee dead for sending him off
A soccer game played between neighbors in Argentina has ended in bloodshed as a result of red card.
A player shot and killed a referee and wounded another player Sunday in the Campo de la Ribera area of Cordoboa, Argentina, according to The Mirror's Rita Sobot.
Police say referee Cesar Flores, 48, showed the assailant a red card for making a heavy tackle on an
opponent. The player walked straight to his bag and retrieved a gun, then walked back to the football field and shot the referee, 48-year old Flores three times. He also wounded another player, 25-year-old Walter Zarate, before fleeing the scene.
Local reports said the referee was shot three times, in the head, chest and neck. The incident happened on Sunday February 14, 2016.
Authorities are apparently still looking for the player who shot the referee as at the time of this report.
Latin America has experienced on-field soccer violence in the past.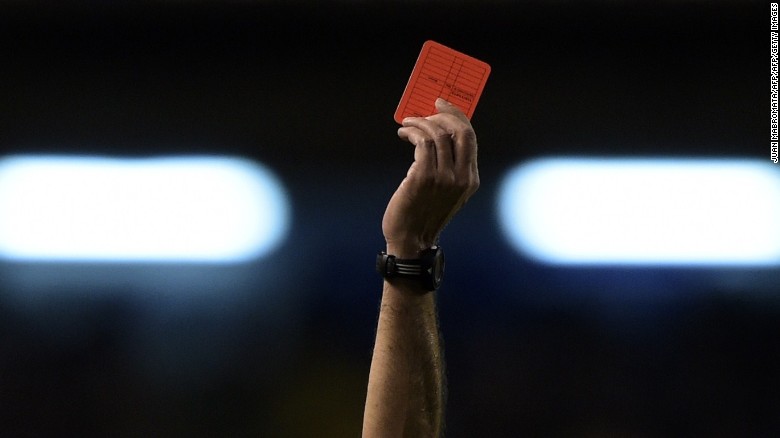 Last year a referee in an amateur Brazilian match pulled a gun on a player who had assaulted him, and in 2013 a player was stabbed by a referee during an expulsion. The official was then kidnapped and tortured by fans, before being stoned to death and dismembered by members of the player's family, according to source