Heat wave kills almost 3000 in India and Pakistan
India and Pakistan are going through a lot right now. The country is like an oven with sun heating them hard. People are running helter skelter, breathing like fishes thrown out of the river. Hospitals urged to give emergency treatment to people . Thousands of water tankers are delivering supplies. Even the roads are melting. Death toll is rising to almost 3000. This is a terrible situation.
Thousands of water tankers were delivering supplies to more than 4,000 villages and hamlets facing acute water shortages [AFP]
In Pakistan
A heat wave with temperatures reaching 45 degrees Celsius (113 degrees Fahrenheit) swept through Karachi this week, killing more than 500 people in Pakistan's most populated city.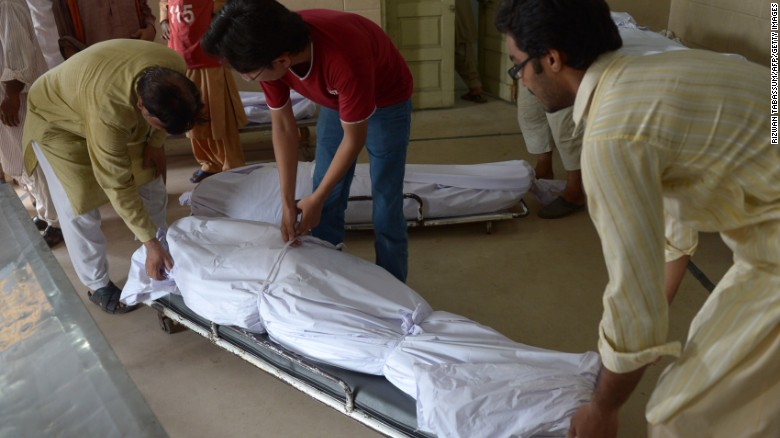 Most of the victims were elderly people, Anwaar Kazmi, spokesman for rescue service Edhi Foundation in the port city, said by phone on Tuesday. The Sindh government asked schools and government offices to close for the day. Karachi is the capital of the province.
A labourer cools off under a water tap in Amritsar [EPA]
The deaths due to the heat wave were the highest on record, according to Kazmi. Soaring temperatures led to a surge in power demand causing blackouts in many areas, sparking protests.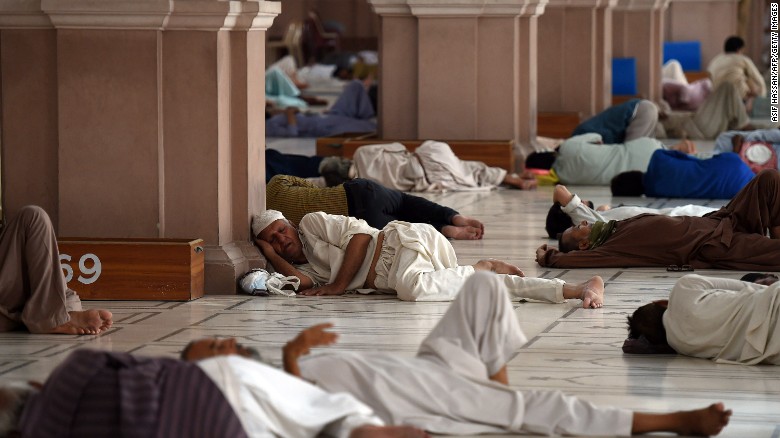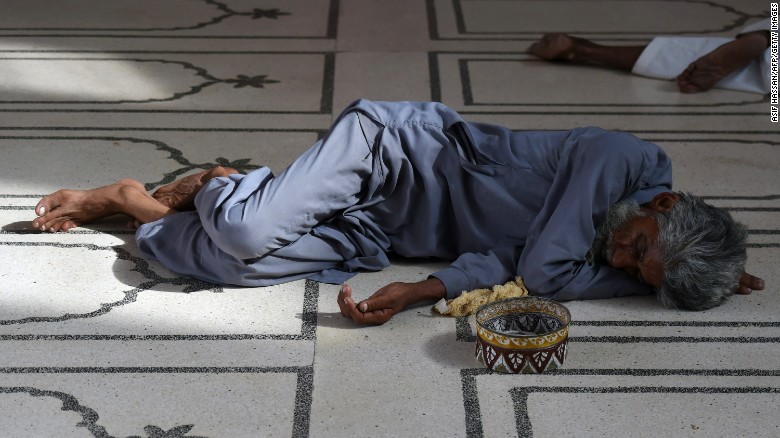 "We are diverting power from industry to residences," Hassan Nasir Jamy, additional secretary at the Ministry of Water and Power ministry, said in an interview.
Power demand has dropped to 17,000 megawatt from 21,000 megawatt. Pre-monsoon rains are poised to hit Karachi today, said Afzal Sumera, deputy director at Pakistan Meteorological Department. Monsoon usually starts in Pakistan in the first week of July.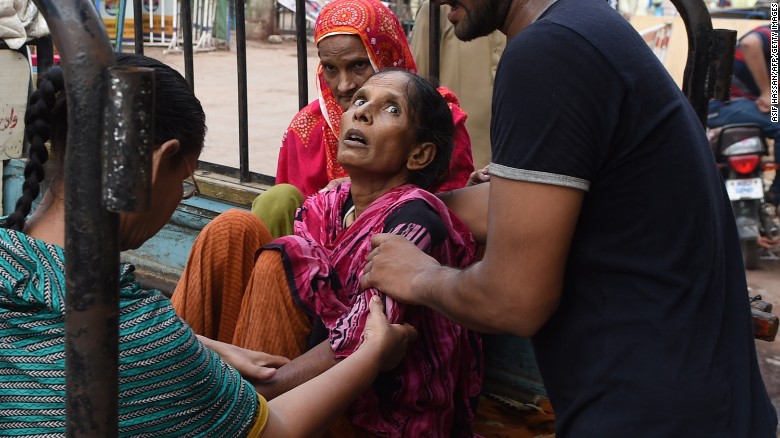 Pakistan's military set up 22 medical camps in Sindh to help affected people.
Trading volume at Karachi Stock Exchange fell to 83 million shares on June 19, the lowest this month.
In India

More than 2000 people have died in a major heatwave sweeping India, authorities said, as forecasters warned searing temperatures would continue. The Dizzying temperatures have further caused water shortages
Southern India has borne the
brunt of the hot, dry conditions and many of the victims are construction workers, elderly or homeless people unable to heed official advice to stay indoors.
Roads have melted in parts of the capital, New Delhi, where forecasters said they expected the high temperatures to continue into next week - adding to the misery of thousands living on the capital's streets with little shelter from the hot sun.
Hospitals in the worst-affected states were on alert to treat victims of heatstroke and authorities advised people to stay indoors and drink plenty of water as temperatures topped 45 degrees Celsius.
Hundreds of people - mainly from the poorest sections of society - die at the height of summer every year across the country, while tens of thousands suffer power cuts from an overburdened electricity grid.
You May Also Like: click photo to read

Lion bites zoo employee Some of the most stunning Lion kills American Woman
to death in China spots in Africa In South Africa

Most Dangerous Countries Dog bites boy to death China's terrifying skywalk:
To Visit in Chicago Rule no. 1 - Don't look down!