King of Belgium (1865 to 1909) house put for sale at $1.1 billion. See photos
Below are details and photos of the most expensive house in the world which was reportedly put for sale over a year ago for $1.1 billion in France. Villa Les Cèdres, which was built around 1830 and was once home to Belgium's King Leopold II, is located in the exclusive town of Saint-Jean-Cap-Ferrat, near Nice. Read more
Facebook loses $130b in just 2 hours, Zuckerberg $17b. Here's what happened:
Sometimes you win, sometimes you lose. Sometimes your net worth drops like a rock.
Mark Zuckerberg lost an incredible amount of money yesterday. It's hard even to imagine or convey. But I think it's important to try.
In total, it was $16.8 billion, gone--poof!--in about an hour, as Facebook's stock cratered on a disappointing earnings report. Read more
Dangote, Africa's richest man said he's looking for a wife. Hard to find!
Aliko Dangote has revealed that at 61, he is not getting any younger and is willing to take a new wife.
Speaking with David Piling in a Financial Times interview, "Lunch with FT," monitored by The Cable, the multi-billionaire, who is Africa's richest man, revealed a soft side of himself and talked tall about his ambitions to buy Arsenal Football Club after successfully leading Nigeria's oil refining revolution. Read more
71-year-old Swedish ex-wife of Ugandan singer Guvnor Ace gets engaged to her 19-year-old lover
Months after she dumped Ugandan singer, Guvnor Ace, Monalisa Larson, 70-year-old Swedish grandma is engaged to her 19-year-old lover, Aziz Mawanda.
Recall that last year, Monalisa dumped the young singer after she claimed he wanted to impoverish her. Read more

Granny looking for love online lost $480k to THREE different love scammers
A heartbroken grandmother who lost $480,000 over the course of three separate online relationships is now warning others about the dangers of cyber love.
Suzie admits to being 'gullible' and 'brainwashed' in the past - having sold her home and parted with close to half a million dollars in order to continue transferring money to her romantic partners overseas. Read more
Akon is reportedly engaged to his fifth wife to be.
It's no longer news that Akon who is a Muslim believes and practices polygamy.
The American-Senegalese singer is a proud husband of four women, and it's yet unknown if he has divorced any of them.
Yesterday, the Konvict Music Boss was spotted with his fifth wife as they both stepped out for a romantic pre-valentines dinner.Read more
63-Year-Old Mom With Her 41, 40 & 36-Year-Old Daughters Share The Secret To Their Youthful Looks
Lure is a woman who hails from Taiwan and she is well known in the Instagram world. Her account has attracted hundreds of thousands of followers and for very good reason. Now that she has shared a photo of herself with her mother and her sisters, these numbers will certainly rise. The photo went viral after it was posted and it is time to find out more about why the Internet is losing their minds.Read more
Eggs from chickens with access to green plants and insects look a lot different than eggs from factory-raised chickens that never go outdoors.
Did you know that you can tell a pasture-raised egg from a factory-raised egg just by looking at it? You can generally tell whether an egg comes from a healthy chicken with access to the outdoors or a chicken that never sees the light of day by the color of the egg yolk.Read more
Man marries six days after posting Facebook advert looking for a wife
Nigerian man, Chidimma Amedu who posted an advert for marriage on Facebook post is now married.
He had posted the advert on 30 December, 2017 asking any woman interested in being his wife to reply.
He also said he was ready to tie the nuptials knots on 6 January, 2018.
"Am of age and I am ready to say I do and am wasting no time.
"Send in your applications – the most qualified will be married on January 6, 2018. Application closes 12 midnight, 31/12/2017," Amedu posted. Read more
Commotion as bride strips naked during her wedding after allegedly being 'attacked by evil spirits'
What was supposed to be the happiest day of this bride's life turned tragic for her after she suddenly went mad, right in the middle of her traditional marriage ceremony.
The young woman from the Masaka area of Uganda, was brutally attacked by 'evil ghosts' on her traditional wedding day and she undressed herself to the shock of everyone present.Read more
Abomination: Man impregnates mother-in-law
Victoria Ulaha is in a dilemma. If it were possible, she would turn back the hands of time and wish all that happened to her never did. This native of Keana Local Government Area of Nasarawa State, is married to John Ulaha, 45, of Awe Local Government Area of the same state, a farmer and carpenter in Lafia. Both husband and wife are in agony as you read this.Read more
Graduate Sues University For Not Getting Him A Job After Graduation
A former Canadian university student is suing his alma mater for not providing him a quality education and thus preventing him from getting a job, according to court documents.Read more
He proposed, I said NO. Now I want to say YES. Lady laments
Here's a story of a Nigerian Lady identified as Mary, who said 'No' to her boyfriend of three years when he popped the question. She says she wasn't ready, and even after giving her boyfriend the 'please don't do this' look when he was about to go on his knees, he still went ahead and popped the question.Read more
If you haven't joined this site, you're probably missing a lot!
In your busy life, you meet just few people, making it even harder to meet the special one. Is it not depressing? Don't live a boring life! Hook-up now. Make new friends.. Click here
Twitter employee complains about being "Broke" on a salary of $160,000, and he's not lying!
An anonymous 40-something-year-old Twitter employee has come under fire after telling reporters that he can't afford to live on his $160,000 annual salary.
The New York Daily News tore into him, referring to him as a "beleaguered techie" who "bemoaned" his six-figure salary in a "trend" piece for The Guardian.Read more
Brazilian lawyer quits job as a lawyer to become a prostitute
A Brazilian lawyer claims she has found job satisfaction, and a better salary, after quitting her job and starting a new career - as a prostitute.
Respected attorney Claudia de Marchi, an expert in constitutional law, stunned clients and colleagues last year when she suddenly decided to leave her high-powered position in a law firm, and began to advertise her services as a 'high luxury courtesan'.Read more
Serena Williams pregnancy pregnancy is confirmed after days of speculations
Serena Williams, the best women's tennis player of this era and one of the world's most prominent athletes, confirmed on Wednesday April 19, 2017 that she was pregnant and expecting her first child later this year.
Williams, 35, has not played a match since winning her 23rd Grand Slam singles title at the Australian Open on Jan. 28, when she was already close to two months pregnant, New York Times reports.
The announcement was the latest surprise from Williams, who unexpectedly announced her engagement to Alexis Ohanian, a businessman and the co-founder of Reddit, in December 2016.
Read more
Janet Jackson splits from her third husband three months after giving birth at 50
Janet Jackson has split from her multi-millionaire husband just months after giving birth to her first child at the age of 50, sources close to the singer told the Daily Mail on Sunday last night.
The pop-star sister of the late Michael Jackson wed Qatari businessman Wissam Al Mana in 2012 and their son, Eissa, was born on January 3. Read more
Woman spent five years stretching her neck to look like Giraffe
A woman 'obsessed' with giraffes has given up on her dream of stretching her neck after spending years wearing a stack of heavy metal rings.
Sydney Smith, 30, from Los Angeles, California, who calls herself 'the giraffe woman', wanted to be known around the world for her long neck.Read more
If you haven't joined this site, you're probably missing a lot!
In your busy life, you meet just few people, making it even harder to meet the special one. Is it not depressing? Don't live a boring life! Hook-up now. Join Mazech social networking site.. Click here to join
---
White billionaires are increasingly shopping for black women as wives, partners and girlfriends
From our observation, increasing number of billionaire men are shopping for black women as wives, girlfriends, partners, or just to hang out with them. Why? Meet some millionaires and billionaires with their partners. During our research, we found a quote attributed to American tech investors Ben Horowitz, said that black women make better wives because they are for grownups. Is this true? Read more
Many companies are hiring abroad. Some employers sponsor work permit
Would you like to work abroad? Scroll down and type the country of your choice in the location search box below, e.g., USA, UK, Canada, and hit the search button to see open positions. Some employers are sponsoring work permits for international applicants. Do not limit your job search to one country. Search and apply now! Click here to apply!
---
Other job openings posted today. Apply now!
If you are actively looking for a job. This should be your main page. Several latest job vacancies have just been posted. Don't miss this opportunity. Read details and apply now
---
Canadian plus size model, Nao, shares her sexy photos
Nao is big and proud!
Canadian based plus size international super model, Nao, looks gorgeous in her new photos. The 350lb model shared her new sexy photos on her Instagram page. Check out the photos below:
Click or tap the link to see all photos
Furious wife frogmarches a 20-year-old girl NAKED through the streets
A furious wife frogmarched a woman naked through a residential area after catching her in bed with her husband.
She was filmed holding onto the 20-year-old woman's hair as she paraded her past a series of apartment blocks in Cubatao, Sao Paulo, Brazil.
Her teenage sons and their friends can be heard howling in order to attract attention from neighbours.
The wife, who has not been named, followed her partner to a friend's apartment before catching him in bed with the woman.
She reportedly slashed the woman's hair with a razor before tearing off her clothes. Read more
Officials announce proposal that would establish California as separate nation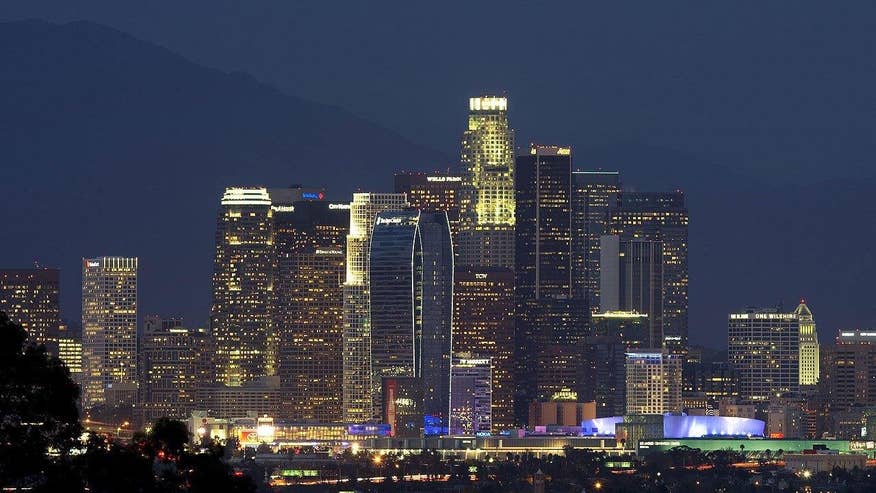 A proposal for California to secede from the United States was submitted to the Secretary of State's Office Thursday January 26, 2017.
The proposed "Calexit" initiative - its name borrowed from the UK's "Brexit" departure from the EU - would ask voters to repeal part of the state constitution that declares California an inseparable part of the U.S. Read more
Viral photo shows a woman and her daughters. Everybody is asking: Who's the mom?
One of these blonde beauties is 45 and the other two are 21 and 19 - but can you tell who is the mom?
Mom Natalie Wardell says she is regularly mistaken for being the same age as daughters Jazmyne, 21 and Tamika, 19 - and sometimes people even think she's the younger one.
The self-confessed 'bogan Barbie' - used to refer to a busty blonde redneck - says the pretty trio are more like best friends, regularly partying together at festivals and clubs.Read more
Serena Williams finally engaged to co-founder Reddit
Alexis Ohanian, investor and founder of Reddit, is now engaged to tennis star Serena Williams. Ohanian, who lives in Brooklyn, didn't add much more to the news, simply sharing the Reddit link to his Facebook page with three simple words: "She said yes." Read more
Zimbabwe's 70-year-old minister marries 23-year-old girl in an elaborate wedding
A video showing 70-year-old Zimbabwean minister dancing uncontrollably after he married 23-year-old girl has gone viral on internet.
According to New Zimbabwe, the Matebeleland North Provincial Governor Cain Mathema wedded his youthful wife Bathabetsoe Nare in a colorful wedding in Bulawayo, Zimbabwe. Read more
Busted! Cheating groom's secret lover showed up to wedding in the same dress as the bride
Like a melodrama, a groom's cheating ways was exposed after his secret lover gatecrashed his wedding wearing the same dress as his bride.
The event happened in Ghana. The Church ceremony was interrupted when the woman suddenly appeared in the same white gown, gloves and a veil like the bride. Read more
Heartbreaking photo shows tribal marks given to a baby
This heartbreaking photo of a baby who received tribal mark has gone viral on the internet. The photo was originally shared by a Facebook user, Aishat Alubankudi, who called on members of the Nigeria National Assembly to enact law that would stop the practice in Nigeria.
He said "Pls say no to tribal mark!!!! Our Law Makers pls help us out, this is heartbreaking!!! Pls who knows his parents? They must be arrested!!!" The photo has attracted wide condemnation by internet users, with many calling for the abolition of tribal marks in Nigeria. Read more
Groom refuses to cancel wedding ceremony even after bride died one hour before wedding
43 year-old Fana Maphumulo, from South Africa refused to cancel his wedding ceremony with fiancée who died just one hour before the wedding.
"In October 2016, 42-year-old Nana Mkhize reportedly told her future husband Fana Maphumulo, 43, that she had a dream that she would die on her wedding day.
The wedding day arrived on first Saturday of November 2016! Hundreds of people gathered at a beautifully decorated wedding venue at Kloof Civic Centre, Durban, South Africa, to witness the couple's big day only for Nana's dream to become a reality. She died! Read more
Mariah Carey demands $50m settlement from billionaire fiancé after wedding was canceled
Mariah Carey has demanded $50 million from ex-fiancé James Packer for canceling their planned wedding.
The couple got engaged in January this year and planned a quick wedding, but matters soured over the summer. According to sources, the two lovers split after a row on Packer's yacht in Greece. Carey was asked to leave and subsequently moved out of the billionaire's home in California.Read more
Mark Zuckerberg, CEO Facebook, suffers $3billion loss in a single day!
Facebook CEO, Mark Zuckerberg woke up Friday morning November 4, 2016, to suffer a heart-breaking loss of $3billion as his company's stock fell over 5.5%!
Zuckerberg's net worth dropped about 6% Thursday; however, Zuckerberg's total net worth still amounts to a $52.2 billion fortune, placing him right behind Warren Buffett at fifth place, according to data compiled by Bloomberg. His fortune and net worth is almost all tied to his 418 million shares of Facebook stock, which adds up to just over $50 billion. Read more
Kim Kardashian, Kanye West fire bodyguard
Kim Kardashian West and husband Kanye West have fired their main bodyguard, Pascal Duvier, just one month after Kim's robbery in Paris, France. Pascal Duvier, 43, had been working with Kim since 2013, and with Kanye since 2012.
According to ET, while Pascal Duvier was with Kim in France during Paris Fashion Week, he was with her older sister, Kourtney Kardashian , who was enjoying a night out with their younger sister, Kendall Jenner -- at the time of the robbery. Read more
Woman won $43 million jackpot, but received only steak dinner from the company
Katrina Bookman hit the jackpot on a slot machine in late August 2016 at Resorts World Casino in Jamaica, Queens. She even took an excited self-portrait with the machine displaying her winnings: $42,949,672. It would have been the largest slot machine jackpot in US history. Read more
Woman accuses husband of forcing her to sleep with stranger so he can make money
A Zimbabwean woman, Junior Phiri, has accused her husband, Douglas Hazvinei Gondo, of forcing her into prostitution to enable him raise funds for a project. According to Hmetro, Phiri said her husband asked her to sleep with a stranger so that he would claim compensation in the sum of $3000. "This man is saying that I am a prostitute yet he is the one who pleaded with me to have s*x with a certain man so that he would go and claim money from him to start a business. Read more
Fears growing over the safety and whereabouts of North Korea leader's wife
Fears are growing about the safety and whereabouts of North Korea's first lady, who has vanished from public view over several months. Her last public appearance was in March 2016.
Ri Sol-ju is thought to have tied the knot with her food-loving fella Kim Jong-un in 2009 and soon after she gave birth to his child and heir to the hermit state, Thesun reports. Read more
Tupac's handwritten letter while in prison sells for over $170,000
A handwritten letter by late Tupac Shakur, which he wrote during his incarceration at New York's Clinton Correctional Facility in 1995, was auctioned off for more than $172,725, reports Complex .
The four-page letter was addressed to former Death Row Records employee Nina Bhadreshwar to be published for the youth to read. Read more
Twin breaks down upon hearing that her sister is one minute older
'I'm just one minute older!'
Viral video captures the moment twin breaks down when she discovered that her sister is one-minute older
In the video, 3-year-old identical twins Ava and Alexis McClure talk about the joys of being twins. But when Alexis was told that her sister, Ava is one minute older, she broke down. 'I want to be older'. She said. Read more
Donald Trump: 'Just cancel the election and give it to me'
As the US presidential election gets tougher each day, the GOP presidential candidate Donald Trump has urged American's to just cancel the election and give it to him!
"What a difference. You know, what a difference this is," Trump said during a rally in Toledo, Ohio, after comparing his tax plan with Hillary Clinton's. "What a difference. You know, what a difference this is," Trump said during a rally in Toledo, Ohio, after comparing his tax plan with Hillary Clinton's. Read more
Mitt Romney: Gosh! Why didn't I run for election this year?
Mitt Romney has constantly expressed disappointment in the state of the presidential race, joking that he often asks himself why he stayed out of the 2016 race for the White House.
"I get asked on a regular basis, 'Boy, why aren't you running this year?' I ask myself that a lot too. But I did that once," Romney said. Read more
Viral video shows how electricity distribution company employee was electrocuted
Viral video shows how Enugu State Electricity Distribution Company (EEDC) employee attached to Nsukka metropolis of the company in Nigeria was electrocuted in the University town of Nsukka while trying to relocate high tension live wire to pave way for the on- going road construction in the area. The incident happened on Thursday October 20, 2016.
Read more
Madagascar on the brink of extinction due to hunger
Three consecutive years of severe drought and lack of food is threatening the existence of Madagascar as a nation
More than 90 percent of its population now lives below the poverty line, and nearly half of the country's children are chronically malnourished or stunted according to report.
Madagascar has always struggled with drought and malnutrition for years, but recent climate change has exacerbated extreme weather in the region and, in turn, food insecurity. Read more
Chris Brown and Drake fighting over Rihanna again?
Is Chris Brown trying to start a fight over Rihanna again? This is not the first time Chris Brown and Drake have fought with each other. According to HNGN, Chris Brown called Drake a "boring mama's boy."
Drake and Chris Brown have had a very long history of enmity with each other. Back in 2012, MTV had reported that Drake and Chris Brown were in a nightclub brawl and Chris Brown suffered a split chin. The publication reported that the disagreement has something to do with Rihanna. Read more
Police say woman poured cleaning agent into office coffee machine
Police in Virginia have arrested a woman they say poured a cleaning agent into an office coffee machine causing several co-workers to get sick. 32-year-old Mayda E. Rivera-Juarez was arrested on Friday October 21, 2016. She faces Felony Assault charges. Read more
Trump: I will accept election results 'If I win'
Speaking about presidential election result, The US presidential candidate, Donald Trump said he would "promise and pledge" to accept the results of the election if he wins.
"Ladies and gentleman, I wanna make a major announcement today," Trump said during a rally in Delaware, Ohio. Read more
67-year-old Irish man infects Nigerian girlfriend, six others with HIV
James Turner, a 67-year-old Irish national resident in Nigeria was accused by his 31-year-old Nigerian girlfriend of deliberately infecting her with the Human Immunodeficiency Virus (HIV). Upon interrogation, he admitted having extramarital affair with no fewer than six other women in addition to his girlfriend and that he sent his wife back home to Ireland when his HIV status was confirmed in order not to infect her with the virus, Vanguard reports. Read more
Did Justin Bieber and Brangelina cheating rumors cause Selena Gomez to breakdown?
Selena Gomez is certainly going through a very tough time right now. She is in rehabilitation center in Tennessee.
Hopefully, the 24-year-old is doing well and will soon recover, the Daily Mail has reported.
There has been a lot going on in her life before news of her breaking down and being rushed into a rehab became public.
There had been a lot of speculations about where Selena Gomezmight be given that the singer hasn't posted anything on her Instagram in months. However, it looks like Selena Gomez is doing well and is known to be spending time with her grandmother and mother. The sources have gone on to say that Selena Gomezneeded the intervention she is getting now. Read more
Is Russia Getting Ready for a Global War?
Russia is ordering all its officials to fly home any relatives living abroad amid heightened tensions over the prospect of global war according to a new report.
Politicians and high-ranking figures are said to have received a warning from president Vladimir Putin to bring their loved-ones home to the 'Motherland', according to local media.
It comes after Putin cancelled a planned visit to France amid a furious row over Moscow's role in the Syrian conflict and just days after it emerged the Kremlin had moved nuclear-capable missiles nearer to the Polish border. Read more
I may not support your reelection. Nigeria's first lady told husband
Amid deep recession and accusations of nonperformance, the Nigeria's first lady has told her husband that she may not support his re-election.
The president, who was elected last year as a no-nonsense candidate to clean up Africa's biggest democracy has fallen in his popularity has fallen amid various spiraling crises — a faltering economy, a deadly insurgency, a devastating famine. And now, even his wife is skeptical about his competence to rule the country. Read more
Pregnant at 50! Janet Jackson goes shopping for baby furniture in London
A heavily pregnant Janet Jackson was seen shopping for some baby furniture in London on Tuesday September 27, 2016.
The 50-year-old singer, who is expecting her first child with husband Wissam Al Mana, was seen looking around the store Back In Action in London.
Janet dressed for comfort during her outing in a pair of sweatpants and sweater with a scarf around her neck and a black headband.
She wore no makeup for her trip, but still managed to look decades younger than her age as she smiled at a photographer before getting into her car. Read more
Jennifer Aniston and Justin Theroux were just full of smiles last Saturday night
Jennifer Aniston and Justin Theroux were spotted leaving a New York restaurant full of smiles Saturday night. The couple everyone's watching got some grub at The Smile restaurant in NYC, but were stoic on the way out.
Of course, since Angelina Jolie filed divorce against Brad Pitt, everybody has been wondering what's on Jen's mind — and Jen and Justin have maintained tight lips except being full of smiles. Read more
Brad Pitt crying for days since Angelina Jolie filed divorce
This is so heartbreaking! Romance has fallen apart between Angelina Jolie and Brad Pitt.
When their romance became public prior to their marriage, the tabloids were quick to dub them "Brangelina." At the time, she was a divorced mother of an adopted son, Maddox, having ended her marriage to the actor Billy Bob Thornton in 2003. Mr. Pitt on the other hand, was still married to the "Friends" star Jennifer Aniston. Read more
Drake just surprised Rihanna with literally the biggest gift ever!
Barely few days after the Cash Money Boss, Birdman surprisedToni Braxton with unbelievable gift, Drake has surprised Rihanna with literally the biggest gift ever!
Drake, 29, made his feelings for Rihanna public in the form of a giant billboard! The rapper purchased a huge billboard in Los Angeles to congratulate RiRi on her big win ahead of Sunday night's MTV Video Music Awards. Read more
Chinese woman kneels down and proposes to man with bike and property deed!
With more single men than women roaming the streets in China, Chinese girls now seem to hold a lot of power when it comes to romantic relationship. They are the ones that choose who they want to marry and propose instead of the other way round!
Traditionally, before asking for a girl's hand in marriage, guys are generally expected to have a home and a car. But the tradition is changing so fast in China. Read more
World's most expensive house in France goes for sale at $1.1 billion
You may wonder, what can justify a $1.1 billion price tag on a house?
Luckily for some of us, there is no price tag for seeing the photos. If there is, we can't afford to even see the photos!
Villa Les Cèdres, which was built around 1830 and was once home to Belgium's King Leopold II, is located in the exclusive town of Saint-Jean-Cap-Ferrat, near Nice. Below are the photos of the most expensive house in the world which has been put for sale at about $1.1 billion in France. Read more
Toni Braxton and Birdman's relationship seems to be moving pretty fast!
Birdman is making things official with his new boo, the "Un-Break My Heart" crooner - Toni Braxton. The Cash Money boss is showing the music icon with some major gifts, with the latest being something Toni's sister, Tamar, can't even fathom.
Birdman has proved that he can have 'ANYTHING' he wants by kidnapping winning the attention of gorgeous R&B diva Toni Braxton and showing her off (everywhere). Read more
Khloe Kardashian Dying To Divorce Lamar Odom: 'He's Put Me Through Some Sh*t'
Lamar Odom and Khloe Kardashian's divorce is getting pretty nasty.
Khloe and Lamar originally planned to divorce last year, but called it off after Odom was found unconscious in a Nevada brothel from an apparent drug overdose. Although nobody expected Lamar to return to his former self, with Khloe's help, he returned to full health, and it seemed their marriage was back on track. Read more
Tears of joy as woman reunites with son after 21 years he went missing!
For twenty-one years, Maria Mancia was in pains looking for her son not knowing anything or his whereabouts. The only thing that Maria had of her son was a single photo, a slightly blurry image of 18-months old boy.
Maria never gave up hope that someday, she would be reunited with her child who was kidnapped 21 years ago. And on Thursday June 9, 2016, that dream came true. Maria reunited with son! Read more
Too ugly to wed! Man jumped into river to commit suicide. Reason? Bride is too ugly to marry
If not for police officers who intervened, 33 year old Kang Hu from China would have been a dead man by now. Kang Hu jumped into the river to commit suicide on his wedding day.
The reason? He said the bride is too ugly to marry him.Read more
Scary!! Viral video shows 17-year-old Gorilla that grabbed a boy at Cincinnati zoo
A holiday weekend outing at Cincinnati's zoo turned doubly tragic Saturday May 28, 2016, when a 4-year-old boy was grabbed by a gorilla and dragged around. The 4-year-old boy fell into the gorilla enclosure at the Cincinnati Zoo in a horrifying incident that ended with the 400-pound primate being shot dead.
The unidentified child crawled through a barrier and fell roughly 12 feet into the gorilla cage about 4 p.m., officials said. Read more
White billionaires are increasingly shopping for black women as wives, girlfriends and partners?
Nowadays, it has been observed that increasing number of billionaire men are shopping for black women as partners or just to hang out with. Why? Meet some millionaires and billionaires with their partners. During our research, we found a quote attributed to American tech investors Ben Horowitz, said that black women make better wives because they are for grownups. Is this true? Read more
Man marries a Barbie doll in an elaborate wedding ceremony in Taiwan
A Taiwanese man has tried to appease the restless spirit of his dead wife by marrying a Barbie doll. 46-year-old Chang Hsihsum married the 28cm (11 inch) plastic doll during an elaborate ceremony at his local Buddhist temple. Read more