Terrible! Texas mom shoots and kills two of her daughters

What in this world would ever make a woman shoot and kill two of her own daughters??
​Christy Byrd Sheats/Facebook
A woman in Texas gunned down her two daughters, killing both of them, before a responding police officer shot and killed her.
The 42-year-old woman identified as Christy Sheats, fatally shot her daughters Taylor, 22, and Madison, 17. This incident happened on Friday June 24, 2016 in Fulshear, west of Houston, according to source.
Authorities responded to a 911 call about a tragic scene outside Sheats' home, Espinosa says: The bodies of Sheats' two daughters, 17-year-old Madison and 22-year-old Taylor, were in the street after they'd allegedly fled from their mother when she began firing her gun inside the home.
Christy Sheats (left) and one of her daughters
SOURCE: CHRISTY BYRD SHEATS / FACEBOOK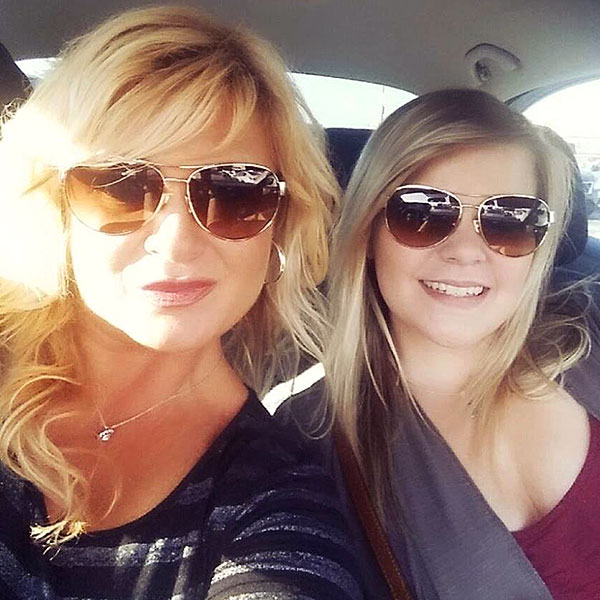 Taylor had already been shot once inside and was shot twice again outside, Espinosa says. Madison was shot once outside.
A Fulshear police officer shot the mother when she refused to put down her weapon, the sheriff's office said.
The older daughter, Taylor, died at the scene; the younger one, Madison died at the hospital.
The motive for the shooting, which began inside the family home Friday and spilled out into the street, is still under investigation as at the time of this report. However, People.com reported that the woman allegedly had a history of mental illness, officials say. And she had posted multiple times on social media about her support of firearms.
The woman's husband, Jason Sheats, was taken away by paramedics. Sheriff Troy Nehls said deputies had gone to the family's home in the past, but he declined to provide additional details.

"It would be too premature to give you a motive as to why something like this took place," Nehls said. "The best we can do is pray for the father and husband so he can work through this."
Sources: CNN, People
---
You May Also Like:
Man completes 30-year jail sentence. Kills own mother 2 days after returning home
In October of 2014, Steven Pratt completed a 30-year prison sentence and returned home to begin his life anew. Upon returning home to Atlantic City, New Jersey, his family held a party to welcome him.
But a violent history would repeat itself all too soon.
Pratt was 15 when he got into an argument with his next door neighbor, Michael Anderson. Court records show that Anderson was a father figure of sorts to Pratt. On October 11, 1984, he asked Pratt and his friends to vacate a hallway in their apartment building where they were noisily hanging out and smoking marijuana. Read more