Chris Brown and Drake fighting over Rihanna again?
Is Chris Brown trying to start a fight over Rihanna again? This is not the first time Chris Brown and Drake have fought with each other. According to HNGN, Chris Brown called Drake a "boring mama's boy."
Drake and Chris Brown have had a very long history of enmity with each other. Back in 2012, MTV had reported that Drake and Chris Brown were in a nightclub brawl and Chris Brown suffered a split chin. The publication reported that the disagreement has something to do with Rihanna. Read more
Mariah Carey demands $50m settlement from billionaire fiancé after wedding was canceled
Mariah Carey has demanded $50 million from ex-fiancé James Packer for canceling their planned wedding.
The couple got engaged in January this year and planned a quick wedding, but matters soured over the summer. According to sources, the two lovers split after a row on Packer's yacht in Greece. Carey was asked to leave and subsequently moved out of the billionaire's home in California.Read more
Mark Zuckerberg, CEO Facebook, suffers $3billion loss in a single day!
Facebook CEO, Mark Zuckerberg woke up Friday morning November 4, 2016, to suffer a heart-breaking loss of $3billion as his company's stock fell over 5.5%!
Zuckerberg's net worth dropped about 6% Thursday; however, Zuckerberg's total net worth still amounts to a $52.2 billion fortune, placing him right behind Warren Buffett at fifth place, according to data compiled by Bloomberg. His fortune and net worth is almost all tied to his 418 million shares of Facebook stock, which adds up to just over $50 billion. Read more
Kim Kardashian, Kanye West fire bodyguard
Kim Kardashian West and husband Kanye West have fired their main bodyguard, Pascal Duvier, just one month after Kim's robbery in Paris, France. Pascal Duvier, 43, had been working with Kim since 2013, and with Kanye since 2012.
According to ET, while Pascal Duvier was with Kim in France during Paris Fashion Week, he was with her older sister, Kourtney Kardashian , who was enjoying a night out with their younger sister, Kendall Jenner -- at the time of the robbery. Read more
Tupac's handwritten letter while in prison sells for over $170,000
A handwritten letter by late Tupac Shakur, which he wrote during his incarceration at New York's Clinton Correctional Facility in 1995, was auctioned off for more than $172,725, reports Complex .
The four-page letter was addressed to former Death Row Records employee Nina Bhadreshwar to be published for the youth to read. Read more
Twin breaks down upon hearing that her sister is one minute older
'I'm just one minute older!'
Viral video captures the moment twin breaks down when she discovered that her sister is one-minute older
In the video, 3-year-old identical twins Ava and Alexis McClure talk about the joys of being twins. But when Alexis was told that her sister, Ava is one minute older, she broke down. 'I want to be older'. She said. Read more
Did Justin Bieber and Brangelina cheating rumors cause Selena Gomez to breakdown?
Selena Gomez is certainly going through a very tough time right now. She is in rehabilitation center in Tennessee.
Hopefully, the 24-year-old is doing well and will soon recover, the Daily Mail has reported.
There has been a lot going on in her life before news of her breaking down and being rushed into a rehab became public.
There had been a lot of speculations about where Selena Gomez might be given that the singer hasn't posted anything on her Instagram in months. However, it looks like Selena Gomez is doing well and is known to be spending time with her grandmother and mother. The sources have gone on to say that Selena Gomez needed the intervention she is getting now. Read more
Pregnant at 50! Janet Jackson goes shopping for baby furniture in London
A heavily pregnant Janet Jackson was seen shopping for some baby furniture in London on Tuesday September 27, 2016.
The 50-year-old singer, who is expecting her first child with husband Wissam Al Mana, was seen looking around the store Back In Action in London.
Janet dressed for comfort during her outing in a pair of sweatpants and sweater with a scarf around her neck and a black headband.
She wore no makeup for her trip, but still managed to look decades younger than her age as she smiled at a photographer before getting into her car. Read more
Jennifer Aniston and Justin Theroux were just full of smiles last Saturday night
Jennifer Aniston and Justin Theroux were spotted leaving a New York restaurant full of smiles Saturday night. The couple everyone's watching got some grub at The Smile restaurant in NYC, but were stoic on the way out.
Of course, since Angelina Jolie filed divorce against Brad Pitt, everybody has been wondering what's on Jen's mind — and Jen and Justin have maintained tight lips except being full of smiles. Read more
Brad Pitt crying for days since Angelina Jolie filed divorce
This is so heartbreaking! Romance has fallen apart between Angelina Jolie and Brad Pitt.
When their romance became public prior to their marriage, the tabloids were quick to dub them "Brangelina." At the time, she was a divorced mother of an adopted son, Maddox, having ended her marriage to the actor Billy Bob Thornton in 2003. Mr. Pitt on the other hand, was still married to the "Friends" star Jennifer Aniston. Read more
Judge rules Nick Gordon 'Legally responsible' in Bobbi Kristina Brown's death
A Fulton County judge ruled Nick Gordon is "legally responsible" for Bobbi Kristina Brown's death after the defendant failed to appear in court on Friday September 16, 2016. Though the decision doesn't answer any of the questions surrounding her mysterious death.
David Ware, an attorney for Brown estate conservator Bedelia Hargrove, said his client is satisfied with the judge's ruling and will aggressively pursue whatever damages are awarded. Read more
Celine Dion releases emotional song about life after husband's death
Fans around the world woke up Friday September 9, 2016 to Celine Dion's new song, Recovering, a ballad inspired by the passing of her husband, René Angélil.
Celine Dion's husband and manager, René, died on January 14 2016 at the age of 73 after a long battle with cancer. Just days after losing her husband of 21 years, Celine Dion's brother, Daniel Dion, also died from cancer. Read more
Drake just surprised Rihanna with literally the biggest gift ever!
Barely few days after the Cash Money Boss, Birdman surprisedToni Braxton with unbelievable gift, Drake has surprised Rihanna with literally the biggest gift ever!
Drake, 29, made his feelings for Rihanna public in the form of a giant billboard! The rapper purchased a huge billboard in Los Angeles to congratulate RiRi on her big win ahead of Sunday night's MTV Video Music Awards. Read more
World's most expensive house in France goes for sale at $1.1 billion
You may wonder, what can justify a $1.1 billion price tag on a house?
Luckily for some of us, there is no price tag for seeing the photos. If there is, we can't afford to even see the photos!
Villa Les Cèdres, which was built around 1830 and was once home to Belgium's King Leopold II, is located in the exclusive town of Saint-Jean-Cap-Ferrat, near Nice. Below are the photos of the most expensive house in the world which has been put for sale at about $1.1 billion in France. Read more
Toni Braxton and Birdman's relationship seems to be moving pretty fast!
Birdman is making things official with his new boo, the "Un-Break My Heart" crooner - Toni Braxton. The Cash Money boss is showing the music icon with some major gifts, with the latest being something Toni's sister, Tamar, can't even fathom.
Birdman has proved that he can have 'ANYTHING' he wants by kidnapping winning the attention of gorgeous R&B diva Toni Braxton and showing her off (everywhere). Read more
Woman crashes expensive Mercedes-Benz SUV during test-drive at car dealership
A woman who went to buy expensive Mercedes-Benz at the dealership ended up crashing it during test driving.
The accident happened at the dealership located on N. Glebe Road in Ballston, Arlington Virginia. She hit several cars before flipping the SUV. Read more

Justin Bieber and Lionel Richie's daughter have been practically inseparable lately
Keeping each other company, or is something else going on? Justin Bieber and Lionel Richie's daughter, Sophie Richie are becoming practically inseparable!
The 22-year-old pop singer and the 18-year-old daughter of a music icon have spent several days together this summer going to places before finally jetting off to Japan!Read more
French Gymnast breaks leg in gruesome Rio Olympics injury
A member of the French men's gymnastics team suffered a horrific injury Saturday that ended his Olympic hopes in Rio.
Injury shocked audience and teammates as well-wishers flooded social media with messages.
Samir Ait Said of France was competing to help his Olympics gymnastics squad earn one of the eight spots in the team event when he landed on his vault and snapped his left leg Saturday. Read more
Muhammad Ali's son dumps wife and children after inheriting late father's millions
After inheriting his own share of his late father's $80 million fortune, Muhammad Ali's son, Muhammad Ali Jr. has reportedly dumped his wife and two children and moved out of Chicago's tough south side to an affluent neighborhood.
This comes in just over a month after the late boxer passed away. Read more
Khloe Kardashian Dying To Divorce Lamar Odom: 'He's Put Me Through Some Sh*t'
Lamar Odom and Khloe Kardashian's divorce is getting pretty nasty.
Khloe and Lamar originally planned to divorce last year, but called it off after Odom was found unconscious in a Nevada brothel from an apparent drug overdose. Although nobody expected Lamar to return to his former self, with Khloe's help, he returned to full health, and it seemed their marriage was back on track. Read more
Former wrestler Hogan cripples Gawker media. Gawker files bankruptcy!
Gawker Media, which was recently ordered to pay about $140 million to pro wrestler Hulk Hogan for invasion of privacy, has filed for Chapter 11 bankruptcy protection and put its assets up for sale. The bankruptcy was filed on Friday June 10, 2016. Read more
Nigerian oilman, Kola Aluko sells his LA mansion 21.5 million dollars!
The Los Angeles Times has reported that Kola Aluko, a controversial Nigerian oil tycoon, has sold his Bel-Air, Los Angeles mansion, as Nigerian and European authorities investigate him for a series of money-laundering and fraud-related crimes.
Bel Air, Bel-Air or Bel Air Estates is an affluent neighborhood in Los Angeles,California.
Read more
David Hasselhoff, 63, and Welsh fiancee, 36, can't keep hands off each other!
What better way to celebrate an engagement than with a relaxing Caribbean vacation?
David Hasselhoff and Hayley Roberts were spotted soaking up some sun in Barbados over the weekend, just days after news of their engagement broke. Read more
700 people line up and claim to be Prince's half-siblings to share his wealth!
Up to 700 people have claimed to be Prince's half-siblings in a race to stake a claim on the star's $300million fortune.
Harvey Morse, of Morse Genealogical Services, told the Daily Mail they were busy sifting through an enormous amount of claims. "Our phone has been ringing off the hook, I would say we have received between 600 and 700 calls," he said. Read more
Toot hot to teach! School teacher fired from her job for being too hot and pretty!
A school teacher has been fired from her job for being too hot and pretty to teach after parents complained she was 'unsuitable' to teach their kids. 21-year-old Gemma Laird was a teaching assistant at Bloemfontein Primary when she was suddenly fired after only one week. Read more
China unveils police car with facial recognition software
Chinese criminals beware! Soon you will no longer be able to hide in crowds of 1.3 billion people as police plan to introduce patrol cars with facial recognition software.
According to WSJ, a team of researchers at the University of Electronic Science and Technology of China's Police Equipment Joint Research Lab have developed a high-tech vehicle for police equipped with a facial-recognition system that can pick criminal suspects out of a crowd, state media reported this week. Read more
World's first billion-dollar wedding! Billionaire's son, 28, weds 20-year-old student
Billionaire's son Said Gutseriev, 28, married 20-year-old student Khadija Uzhakhova in Moscow, March 2016 in a jaw-droppingly lavish affair, rumoured to have cost up to $1 billion. The lavish nuptials of Khadija Uzhakhova and Said Gutseriev — Russian elites who tied the knot last weekend — are blowing up on Instagram, allowing the rest of us to electronically crash what, by all accounts, was the wedding of the century. Read more
This man created female Tinder profile to understand what women go through on dating apps. Result will shock you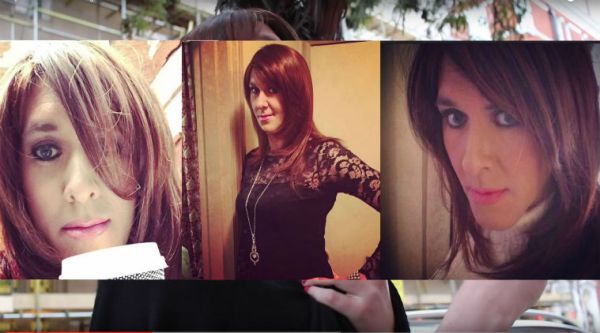 If you are a man and haven't received a response from women on dating apps, you might want to think where you went wrong. British comedian Sy Thomas decided to experiment on what women go through by disguising as a woman on Tinder.
Read more
Steve Jobs last words: Non-stop pursuit of wealth turns a person into twisted being!
I reached the pinnacle of success in the business world. In others' eyes, my life is an epitome of success.
However, aside from work, I have little joy. In the end, wealth is only a fact of life that I am accustomed to. At this moment, lying on the sick bed and recalling my whole life, I realize that all the recognition and wealth that I took so much pride in, have paled and become meaningless in the face of impending death. Read more
Missing? Zimbabweans continue searching for their president
Barely two weeks after his much celebrated million-dollar birthday, Zimbabweans are looking for their president using the hashtag #BringBackOurBob. Read more
Former wrestler Hulk Hogan completely humiliated by sex tape
Former pro wrestler Hulk Hogan said he was "completely humiliated" by the publication of a video showing him having sex with the wife of his then best friend.
"I was completely humiliated," he said. "It was even embarrassing as my character. Hulk Hogan was embarrassed." Read more
Iranian billionaire sentenced to death on corruption charges
An Iranian oil tycoon has been sentenced to death for withholding billions in oil revenue, which prosecutors say he channeled through his businesses, UPI reports.
Billionaire Babak Zanjani was convicted of corruption, fraud and economic crimes, a judiciary representative said in a press briefing. Read more
Zimbabwean President Mugabe holds million dollar 92 birthday party in a poverty stricken country
I will retire at 100! The world's oldest leader, Zimbabwe's president Robert Mugabe marked his 92nd birthday at a nearly $1 million party organized by supporters in a poverty-stricken area on Saturday February 2016. The president's lavish birthday celebrations drew criticism from opponents who said the celebrations were an affront to ordinary Zimbabweans. Mugabe, who turned 92 on Sunday, February 21, 2016 has ruled for 36 years during an era marked by vote-rigging, mass emigration, accusations of human rights abuses and economic decline. Read more
Neyo weds nine-month old pregnant girlfriend Crystal
At nine months pregnant, she certainly couldn't hide her baby bump. The R&B star and model fiancée Crystal Renay tied the knot Saturday February 22, 2016 in front of family and friends on at Terranea Resort in Rancho Palos Verdes, near Los Angeles.
Read more
Viral photo shows twin girls and their mom. Everybody is wondering: Which one is their mom?
When 16 year old Kaylan Mahomes posted a recent car selfie with her twin, Kyla, and their 35-year-old mother, the social media world went into confusion.
But because all three share the same youthful glow -- it looks more like a picture of triplets -- everyone is trying to figure out which one is the mom. Read more
Nigerian pastors, their luxury lifestyles and private jets
There are about 163,000 millionaires in Africa according to latest report. Notable among them however, are Nigerian Church pastors. Nigerian prosperity pastors emerged among the wealthiest pastors in the world, but their luxury lifestyles are at great variance with the level of poverty of most of their church members who struggle to get food to eat every day. Notwithstanding their level of poverty, they faithfully make donations to the churches hoping to receive blessings from their millionaire pastors.
Read more
Selena Gomez says she prefers dating older men. Sorry, Justin Bieber
Selena Gomez wants to date older guys but has admitted she would be seen out with Zayn Malik. Sorry Biebs. The 23-year-old singer - who had an on/off four-year-romance with 21-year-old pop star Justin Bieber - says she is self-conscious about looking younger than she is because she is attracted to older men.
She said: "I hate it. It's hard and I'm weirded out by the idea that a guy has Googled me before we meet, and that has happened. I feel like I look 16 sometimes, which is a bummer because I would love to date older guys." Read more
Meet the 2015 ugliest man in Zimbabwe
Pageant judges in Zimbabwe have crowned 42-year-old Mison Sere as a new winner of their 4th annual "Mister Ugly" contest, upsetting supporters of reigning champion and prompting claims of cheating.

Citing his numerous missing front teeth and a wide range of grotesque facial expressions, over William Masvinu, who had held the title since 2012, the judges awarded Mison the title for 2015. Read more
Man crashes $1.9 million LaFerrari just minutes after purchase
Just minutes after leaving the dealership, a man in Budapest Hungary crashed his brand new, $1.9 million Ferrari, also known as one of the most expensive cars in the world. The accident happened in the Hungarian capital Budapest on Saturday afternoon, October 31, 2015 and was captured on video by a fellow driver who was driving just behind the rare motor.
Read more
Rick Owens models wear other models as clothes during Paris Fashion week
Fashion is changing! Just when we thought we have seen everything fashion has to offer, Rick Owens models surprised the world by wearing other models as clothes during Paris Fashion Week on Thursday October 1st 2015.
The models were harnessed to each other as they walked the runway while dressed in the designer's spring 2016 collection. Read more
2015 Emmy awards: Nominations, predictions and parties
The 67th annual Primetime Emmy Awards were announced at the Pacific Design Center in Los Angeles on July 16, 2015 by Television Academy CEO Bruce Rosenblum and performers Uzo Aduba of Orange is the New Black, and Cat Deeley of So You Think You Can Da. The HBO's "Game of Thrones" received the most nominations. Andy Samberg will host the 2015 Primetime Emmy Awards on Sunday September 20. "Buckle your seat belts, Emmy viewers!" the Brooklyn Nine Nine star said in a statement. Read more
Nollywood overtakes Hollywood to become second largest movie industry in the world
Nigeria loves entertainment and fun! They put their general and individual problems aside to make jokes and to laugh. If you're ever mad at them, they will produce a movie within a week and laugh at you for being mad at them while they're enjoying their beautiful life. Certainly, Nigeria loves to enjoy life no matter any problem! Read more
Heartbreaking end of former Miss Venezuela
A former Venezuelan beauty queen with a law degree died on the streets after spending the last 15 years of her life homeless.
Damarys Ruiz, 68, shot to stardom in 1973 at the age of 26 when she entered the Miss Venezuela contest to represent her home state.
But her body was found in a park in the country's capital Caracas, but none of her family have visited the hospital to identify her. Read more
Tallest man in India says he can't find wife because of...
When it comes to love, the 32-year-old Dharmendra Singh from India believes he's getting the short end of the stick. Dharmendra has good looks, a college degree and loving family and friends. He stands out in other ways, too. The 8-foot-1 Singh is India's tallest man.
"In terms of marriage, the main problem is my height. It will be very difficult to find someone who is tall enough for me. I think it is impossible," he tells Barcroft TV. "So this is also the reason why I haven't had a girlfriend." Read more
Post here
Love stories
Jokes
Store
Register
Romance
Politics
Celebrity
Pg 1
Pg 2
Pg 3
Pg 4
What's new?