Post here Love is beautiful Store Join mailing list Viral News! Page 1 Page 2 Page 3 Page 4 What's new?
Ashley Madison: One user apologizes. Two commit suicide
The latest events as a result of the hacking of Ashley Madison are really disturbing.
The unfolding of the hack was also detailed at the conference - from the moment on 12 July when several Avid Life Media employees logged in to their computers only to be confronted by a message from the hackers.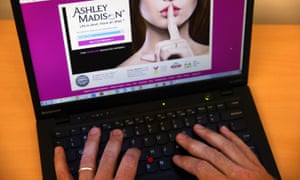 The site, which encourages married users to cheat on their spouses and advertises 39 million members,
had its data hacked by a group calling itself the Impact Team. Photograph: Carl Court/Getty Images
A group or individual known as The Impact Team claimed to be behind the attack and that it had data on all of Ashley Madison's 39 million users and its partner sites, Cougar Life and Established Men, all owned by Canada's Avid Life Media (ALM).
The Impact Team claims to have access to the company's user database and is threatening to release all of the information unless the site is taken down. So far the group has released 40MB of data which include credit card details as well as internal ALM files and documents according to source
About Ashley Madison
Ashley Madison is a Canada-based adultery site. It is marketed to people who are married or in a committed relationship, but who want to cheat their spouses by having secret affairs elsewhere. Its slogan is "Life is short. Have an affair." It is reported to have over 39 million users.
The website was launched in 2001. The name of the site was created from two popular female names, "Ashley" and "Madison".
According to source, the site has more than 124 million visits per month, as of 2015, and is ranked No. 18 among Adult sites.
Ashley Madison significant attention on July 15, 2015, after hackers stole all of its customer data—including names, home addresses, sexual fantasies and credit card information—and threatened to post all the data online if Ashley Madison and fellow Avid Life Media site EstablishedMen.com were not permanently closed.
By July 22, the first names of customers were released by hackers, with all of the user data released on August 18, 2015. More data (including some of the CEO's emails) was released on August 20, 2015. The release included data from customers who paid a $19 fee to allegedly have their data deleted.
Avid Life Media, which owns the Ashley Madison website, tries to stop the spread of the leaked data. It issues copyright takedown notices to multiple sites that hosted or linked to stolen information, including Twitter.
One user apologizes. Two reportedly commit suicide
Calling himself "the biggest hypocrite ever," ex-reality star Josh Duggar has apologized for a "secret addiction" to pornography and for cheating on his wife.
"While espousing faith and family values, I have secretly over the last several years been viewing pornography on the internet and this became a secret addiction and I became unfaithful to my wife," he said.
The statement was later edited to remove the reference to pornography and a reference to an earlier scandal in which Duggar molested four of his sisters and a baby sitter as reported by ABCNews.
The statement was apparently spurred by Duggar's name appearing among millions exposed in a data breach of customers of the Ashley Madison website, an online service that caters to people looking to cheat on their spouses. Leaked data showed that a Josh Duggar whose address was the same as the reality TV star was a member of AshleyMadison.com from December 2012 to October 2014.
In this August 2 2007 file photo, Michelle Duggar, left, poses with her husband Jim Bob, second from left, and children, including their oldest son Josh, tallest standing, after the birth of her 17th
child in Rogers, Ark. Calling himself "the biggest hypocrite ever"
The 27-year-old Duggar's admission comes several weeks after the molestation scandal first broke. Those revelations led to the cancellation of "19 Kids and Counting," the hit TLC reality show on which he appeared with his 18 siblings and his parents. The series ran from 2008 through its 10th-season conclusion in May.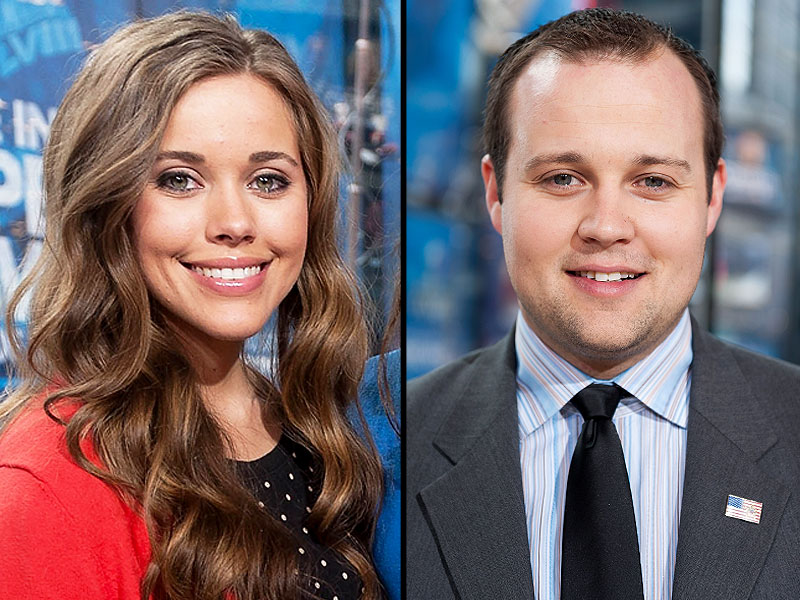 D DIPASUPIL/GETTY(2)
"I am so ashamed of the double life that I have been living and am grieved for the hurt, pain and disgrace my sin has caused my wife and family, and most of all Jesus and all those who profess faith in Him," Duggar said in his statement.
BBC report states that police held a news conference about the Ashley Madison investigation at Toronto Police Headquarters on August 24, 2015.
"As of this morning we have two unconfirmed reports of suicides associated with the leak of Ashley Madison's customers' profiles," said acting staff superintendent Bryce Evans.
"This hack is one of the largest data breaches in the world and is very unique on its own in that it exposed tens of millions of people's personal information," he added.
Ashley Madison's parent company Avid Life Media is offering a $500,000 (£240,000) reward for information leading to the arrest of the hackers.
Over 33m account details were stolen.
Nydaily further reports that three suicides in Texas and Canada may be related to the massive Ashley Madison hack.
San Antonio police captain Michael Gorhum, a 25-year veteran from the department, committed suicide in August after his email was leaked in a massive hack of nearly 37 million emails on the Ashley Madison website, reports the International Business Times.The leaks included the users' emails, phone numbers, payment information and stated sexual desires.
But it's unclear if the captain, who oversaw the San Antonio Regional Intelligence Center Unit, actually was using the website and if the death was related to the data breach.
Nearly 90,000 women signed up in one week alone!
As if this is not enough, recent report say that hundreds of people have continued to sign up for the infidelity website, parent company Avid Life Media said, even after hackers leaked data about millions of its clients. Among these are nearly 90,000 women!
According to source, Avid Life said on Monday that an unnamed reporter had wrongly concluded that the number of active female members on Ashley Madison could be calculated based on assumptions about the meaning of fields contained in the leaked data.
"Last week alone, women sent more than 2.8 million messages within our platform," Avid Life said, adding that 87,596 women had also signed up for Ashley Madison last week.
On Friday August 28, 2015, Avid Life said Chief Executive Officer Noel Biderman had left the company by mutual agreement.
Click to post Home Love is beautiful My Forum Register Store Like us on FB Viral Next page
YOU MAY ALSO LIKE:

Click each photo to read

Woman wearing revealing Re-birth of an Eagle - A Don't sweat the small
clothes goes to meet Pope lesson in personal change stuff...

Pastor exposed on adultery 5 things you must let go Priest convicted for sexually
website commits suicide to be successful assaulting woman inside plane