A Catholic priest was found guilty on Friday of sexually assaulting a woman while she was sleeping on a flight from Philadelphia to Los Angeles last August.
The disgraced Father Marcelo De Jesumaria was found guilty of abusive sexual contact following a three-day trial and could face two years behind bars
The court heard during a three-day trial how the victim woke up to find Father Marcelo De Jesumaria's "hands on her breast, groin and buttocks" while the flight was mid-air.

Diocese of San Bernardino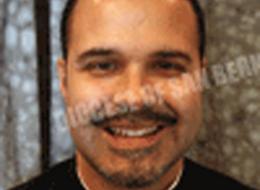 He was found guilty of abusive sexual contact today following the sick assault, which was reported to flight crew on board the August flight from Philadelphia to Los Angeles.
The priest, of the California Diocese of San Bernardino, was greeted by police officers at the gate.
The diocese he served is the fifth-largest in the country, with a Catholic population of one million.
In a statement, a spokesman said: "The Diocese of San Bernardino considers the actions alleged of Father De Jesumaria in the federal indictment to be sinful and unlawful.

"We are deeply regretful of any harm that may have occurred as a result of his actions."
Vile: Father Marcelo De Jesumaria

His future as a priest will now be subject to consideration by church bosses.
De Jesumaria will be sentenced August 24.
He could face two years behind bars.
Disturbing past cases
In 2011, a rabbi on a transatlantic flight to Tel Aviv was charged with assault afterfondling a female

passenger twice, the Smoking Gun reported. When the woman angrily confronted him, the rabbi told her
it was a mistake, and that he'd been asleep when he groped her.
A Roman Catholic priest from Poland pleaded guilty in 2008 to abusive sexual contact after he admitted
to groping a 16-year-old girl's inner thigh on a flight to Newark, New Jersey.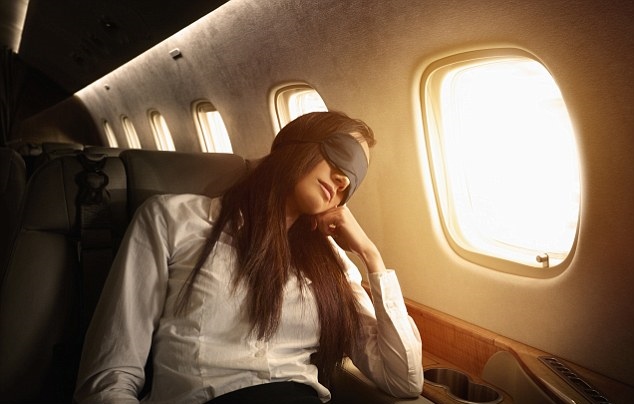 Last year, the NBC4 I-Team exposed the growing problem of sexual assaults reported aboard airplanes. The FBI told NBC4 that most of the assaults happen on red-eye flights when the cabin is dark and the victims are asleep or dozing off.
The FBI urges anyone who is assaulted aboard a plane to immediately report it to the flight crew while still in the air.
Sources: Mirror; Huffingtonpost; Nbclosangeles
YOU MAY ALSO LIKE:

Click each photo to read

Finding power to Why are older men looking Teenage girl who underwent
overcome worries... at women half their age surgery to win back ex boyfriend

Woman remarries first love Unfailing Love The look that men find
after 51 years most attractive