Airport X-ray discovers 8-year-old boy hidden in woman's suitcase at security checkpoint
According to
Fox news
, Fátima E.Y, 19, was traveling from Morocco to Ceuta, a Spanish territory, when border patrol agents noticed her awkward movement and acting anxiously. "The operator noticed something strange, which seemed to be a person inside the case," a Civil Guard spokesman told
Spanish newspaper El Pais
.
This happened on Thursday morning May 7, when she was trying to cross the border.
At airports, it is always required that passengers bags are checked. So, after passing the pink suitcase through an x-ray machine, agents saw a strange image, something that looked like a human frame inside suitcase. This prompted them to open the case. Surprising, they found 8-year-old boy identified as Abou inside the suitcase. The boy told authorities he was from the Ivory Coast.
Two hours later, the agents spotted the boy's father trying to cross the border into Ceuta and arrested him as well. Authorities believe he likely paid the woman, who isn't related to the boy, to smuggle him into Spain.
The father, whose relocation application had been denied, told officials that he "didn't know that was the method" of smuggling the woman was going to use.
The boy is now under the care of Ceuta social services organization El Área de Menores de la Ciudad Autónoma de Ceuta.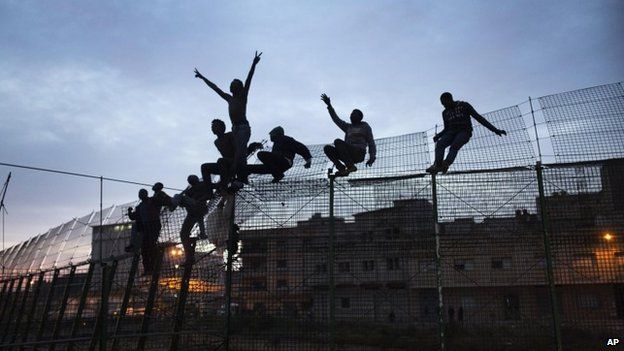 You May Also Like:

Click each photo to read

Beautiful places for your 5 Cities Around The World The heart stopping climbs
next vacation Starting To Go Car-Free of Alex Honnold

26 of the most stunning Hidden cameras reveal 24 of the amazing places
spots in Africa airport workers stealing to see in the world